Take advantage of these limited vouchers while they last. Unlock these travel deals now with Hopper 11.11 sale! All Hotels at 20% off discount plus $11 to $111 off to 28 flight destinations.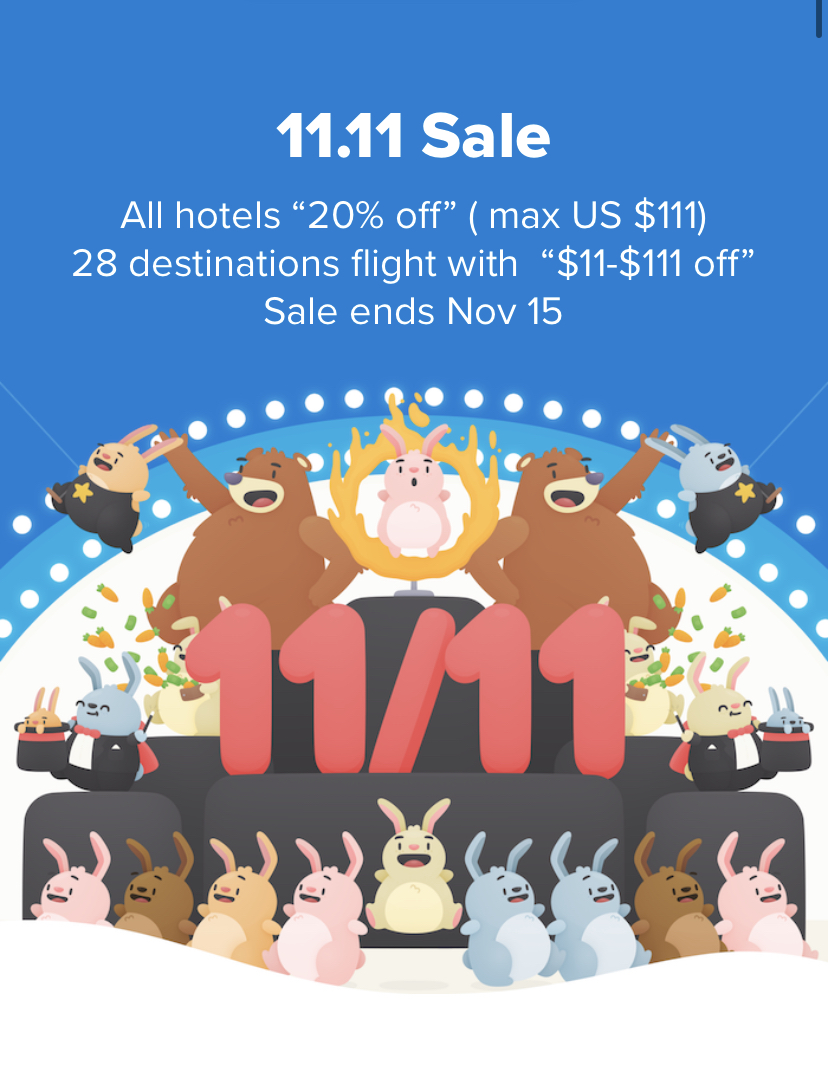 Promo period: Sale ends on Nov 15, 2022
Flights
Limited Vouchers for flights from Asia to:
Los Angeles, New York City, San Francisco, Honolulu, or Toronto – Discount up to Php6,349.15
Chicago – Discount up to Php5,033.56
Las Vegas or Dubai – Discount up to Php3,775.17
Seoul or Tokyo – Discount up to Php1,258.39
Delhi, Hyderabad, Bengaluru, Mumbai, or Chennai – Discount up to Php629.20
Bangkok, Chiang Mai, Phuket, Manila, Singapore, Johor Bahru, Kota Kinabalu, Kuala Lumpur, Kuching, Penang, Langkawi, Kota Bahru, or Kuala Lumpur – Discount up to Php629.20
Hotels
20% off discount on hotels up to Php6,349.15. Valid on eligible hotels pre-paid on Hopper.
You may avail this limited vouchers and discounts by downloading the app on Apple Store or Google Play. You can also visit this download link.
Please like Seat Sale PH to get the latest updates on discounted flights, promo fares and seat sales.
---
About Hopper
Hopper is a travel app free to download and use. You can use the app to find the best time to book, explore Flash Deals, and earn Carrot Cash for free.
Source: www.hopper.com